Halawet el-jibn is a Levantine Arabic dessert made of a Semolina and cheese dough, filled with cream. It's one of my few guilty pleasures and you'll be surprised how easy it is to make at home.
Ingredients – Qater
1 cup sugar
1 cup water
1 TSP lemon juice
1 TBSP rose water
1 TBSP orange blossom water
Ingredients – Dough
500 grams shredded mozzarella cheese
1 cup fine semolina
1/2 cup qater
3 TBSP rose water
3 TBSP orange blossom water
Fillings & Garnish
Fresh cream
Ground pistachios
Lemon blossom jam
Directions
Add sugar and water to a sauce pan and bring to boil, add lemon juice and let it boil for 10 minutes then add the rose water and orange blossom water lower heat, and let it boil for 2 more minutes before you turn off heat and let it cool completely.
In another sauce pan, add mozzarella cheese to medium-low heat, stirring constantly so the cheese melts, then add 1/2 a cup of qater and semolina.
Add rose water and orange blossom water and continue stirring until a soft dough forms.
Remove from heat and spread on a large square pan brushed with some water.
Cover with a plastic bag to avoid sticking and use a rolling pin to roll it as thin as possible.
Cut into rectangles and fill in with 1 TBSP of fresh cream each.
Roll, and garnish with pistachios and lemon blossom jam.
Allow to cool down before storing covered in the fridge until serving time.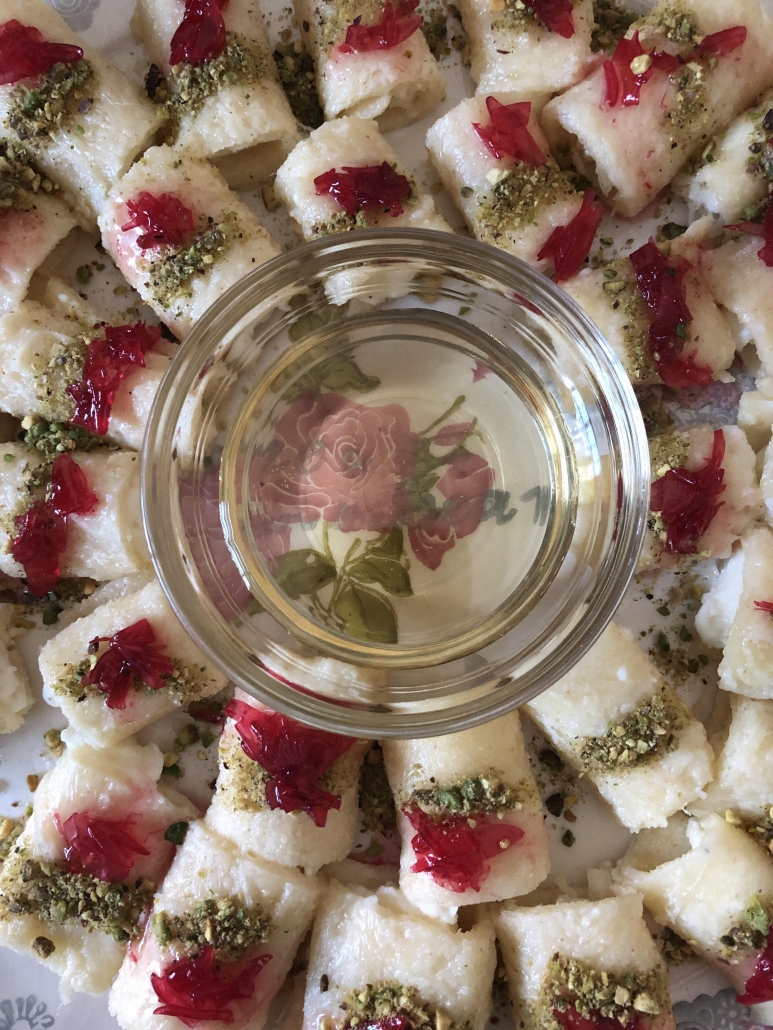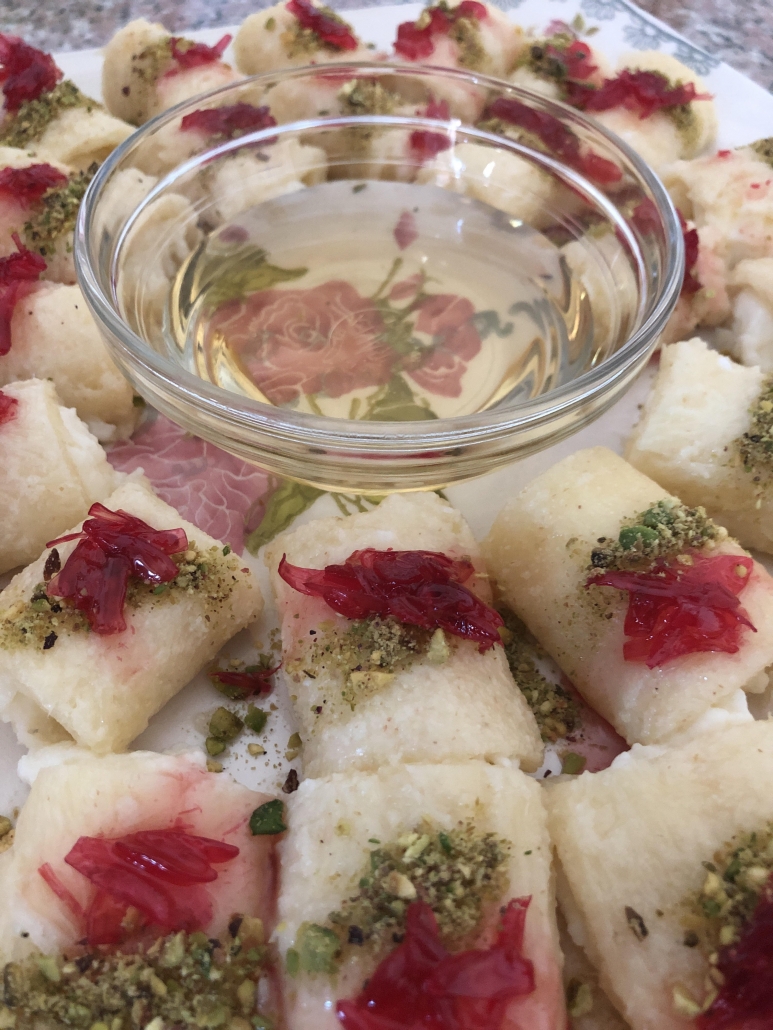 https://larahadi.com/wp-content/uploads/2019/05/Halawet-El-Jibn-by-LaraHadi-1.jpg
4032
3024
Lara
http://larahadi.com/wp-content/uploads/2018/03/LaraAbdulhadiLOGO-300x152.png
Lara
2019-05-09 10:06:35
2020-04-10 21:50:55
Halawet El Jibn