Ingredients 
1 Medium onion, diced finely
3 Medium potatoes, cut into large cubes
1 ½ cup bread crumbs (1/2 cup + 1 cup divided)
1 Egg
1/3 cup milk
Salt/Pepper to Taste
2 TSP All Spice
250 grams minced meat
Directions
Wash and peel potatoes; cut into large cubed and boil until tender
Meanwhile, cook your diced onion in your choice of vegetable oil or butter, and add meat and season with salt/pepper and all spice
Once meat is cooked, set aside to cool down.
When the potatoes are tender, drain the water, wait for 15 minutes, and then mash till no lumps are left.
Add ½ a cup of bread crumbs to your mashed potatoes, season with salt and pepper.
Now comes the shaping part and that's up to you. I shape 2/3 of my mashed potatoes with an ice cream scooper and leave the other 1/3 for sealing the kibbeh.
Shape equal amounts of mashed potatoes into balls, wet your hands with some water so it does not stick, and flatter into your palm. Scoop the meat mixture into the middle and seal.
Because the potatoes are tender sometimes you won't be able to seal the top completely that's when I use my 1/3 reserved.
Repeat for all.
Whisk eggs and milk together, and dredge each ball into your egg mixture then remaining cup of bread crumbs mixture.
Repeat for all.
Refrigerate for at least one hour if you want to fry them immediately.
Or place on a tray lined with a plastic bag and place in your freezer to freeze.
Cooking instructions: Fry in a sauce pan in hot oil. DO NOT flip until the first side is well cooked or else it will fall apart.
Flip using a spoon gently to avoid breaking it.
Drain on paper towel or in a sieve and serve.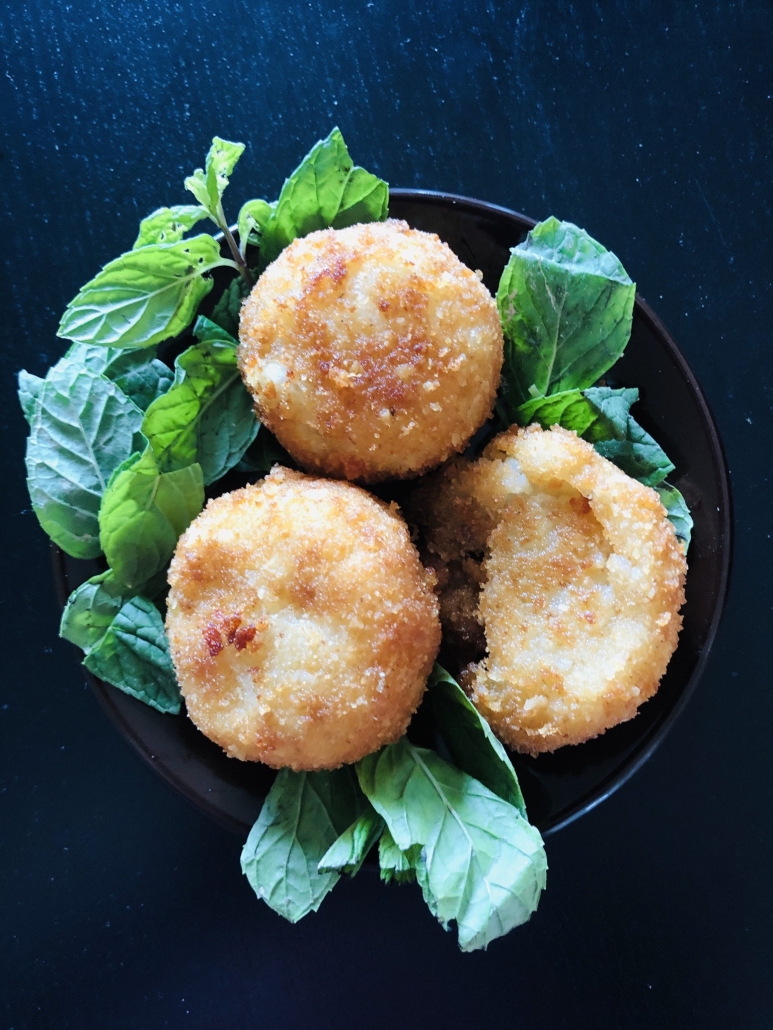 OTHER RECIPES YOU MIGHT BE INTERESTED IN