I have to be honest, I'm not a big fan of rice based dishes (can't you tell by the featured recipes on my blog?) But I do have a soft spot for Ouzy Puffs! I can have them over and over, the flaky texture of the pastry, with the deliciousness of the filling with a side of fresh yogurt, has me every single time. Here is the meat version of this personal favorite.
Ingredients
2 TBSP Butter
½ TBSP Veg Oil
2 TBSP Ground Pepper
1 TSP Cinnamon
½ Cup Roasted pine nuts
2 Cups Chicken stock
1 Cup Rice
1 Medium Onion diced finely
200 grams Frozen Peas and Carrots (thawed)
200 grams baby veal cut into even strips
Filo Pasty Sheets
Margarine or Butter
Cooking Directions
In a saucepan, add 2 tbsp of butter, and add onions, cook for 2 – 3 minutes, then add meat and season with a TBSP of ground pepper, cinnamon, and a dash of salt. Cook thoroughly until meat is no longer pink, remove from heat, and set aside to cool down
In the same saucepan, add the frozen peas and carrots, with 1 TBSP of ground pepper and cook slightly. Remove from heat, and set aside to cool down.
In a pan, add ½ TBSP Veg oil, and add rice, swirl around until well coated and add chicken stock. Bring mixture to boil, and lower heat, covering until rice is cooked through. Once cooked remove from heat, and allow to cool down.
In a bowl, add the rice, pine nuts, carrots, and peas, and mix thoroughly.
Assembly Directions
Generously coat the inside of a small Pyrex bowl with butter or margarine
Gently lay down a few sheets of filo pastry into the bowl making sure not to rip them in the process
Add a few slices of meat, some rice mixture, and then tuck away
Gently remove the assembled Ouzy Sorrar and place it on a well-buttered aluminum pan, and cover with a tea towel
Repeat until all are done
Bake at 220 degrees for 15 – 20 minutes or until tops are golden
Serve with yogurt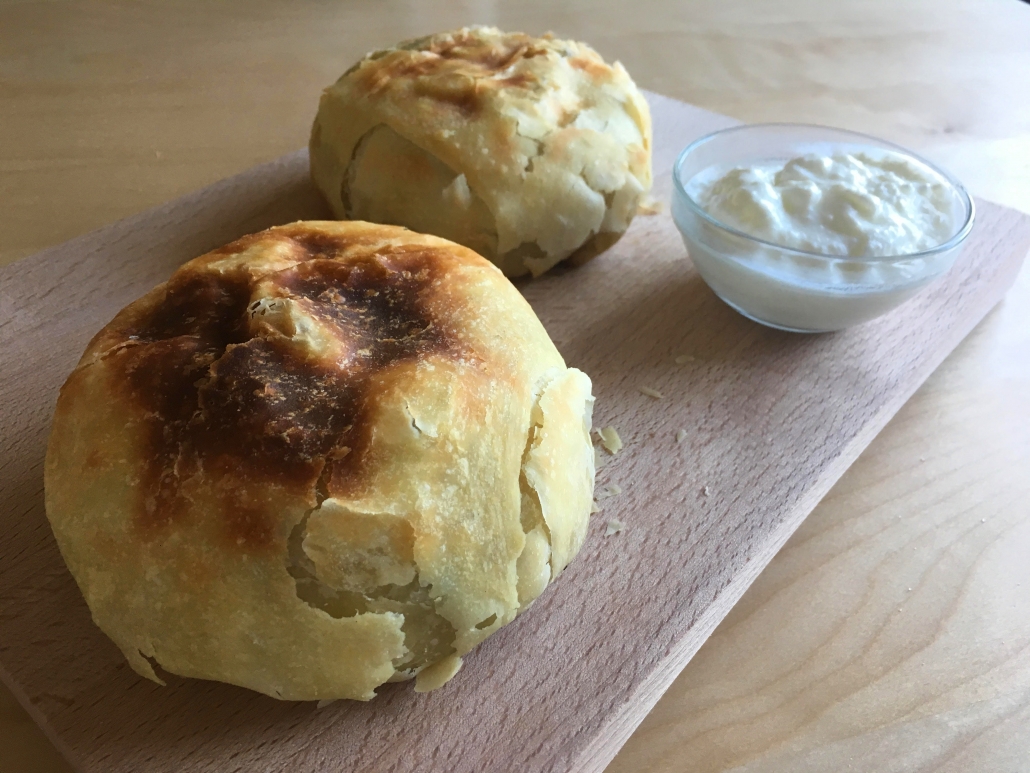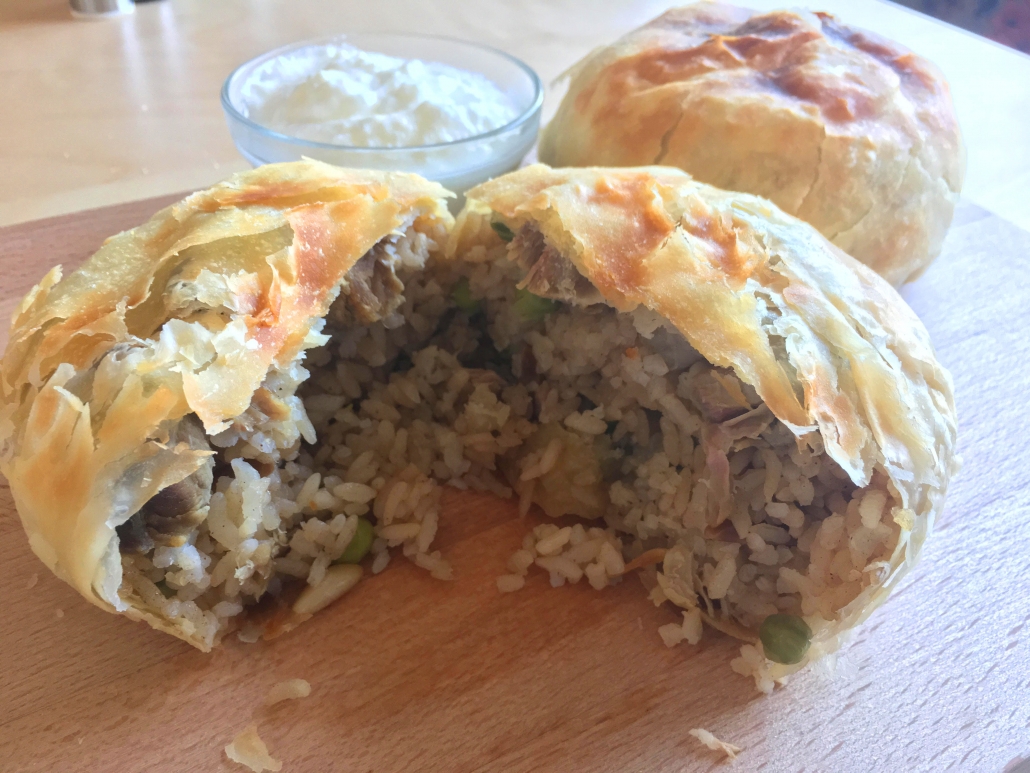 http://larahadi.com/wp-content/uploads/2017/02/OuzyPuffs1-1024x768.jpg
768
1024
Lara
http://larahadi.com/wp-content/uploads/2018/03/LaraAbdulhadiLOGO-300x152.png
Lara
2017-02-17 07:41:06
2018-12-24 10:06:12
Ouzy Sorrar