Looking for a healthy snack that is incredibly crispy and addictive? Give those Zucchini Parmesan Chips a try… I made them for friends who were visiting for dinner, got raving reviews and it became a personal favorite.
Ingredients
1/3 Cup Olive Oil
500 Grams of Zucchini cut into even medallions
1/2 Cup of Grated Parmesan Cheese
Salt/Pepper to taste
1/2 TSP Garlic Powder
Baking Sheet
Directions
Cut your Zucchini into even medallions you want them to be equally cut
In a bowl mix the salt/pepper/ and garlic powder with olive oil and dip each Zucchini chip separelty so it's well coated
Then dip each in the pamesean mixture on both sides and place on a baking sheet
Bake at 240 celcius in the middle rack, making sure to flip the zucchini as soon as its golden and bubbly.
Move to serving plate and enjoy.
Tip: Looking for a less healthy and delicious version of this dish?
Mix the Parmesan with Panko crumbs and fry instead. You might need to dip in egg mixture so it sticks.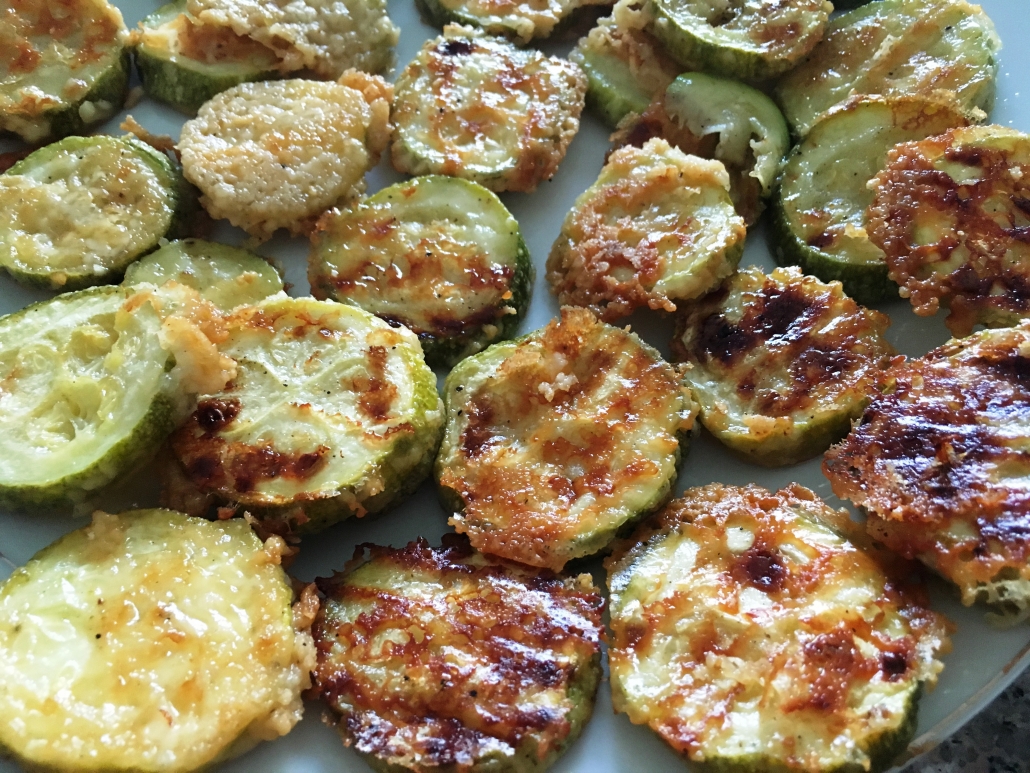 https://larahadi.com/wp-content/uploads/2016/10/ZucchiniParmChips-1.jpg
3024
4032
Lara
https://larahadi.com/wp-content/uploads/2018/03/LaraAbdulhadiLOGO-300x152.png
Lara
2016-02-05 14:19:54
2018-12-24 10:24:10
Zucchini Parmesan Chips