Traditionally cooked over charcoals or wood fire on a large dome-like skillet called Saj. I have none but managed to get creative by cover the handles of my wok and turning it upside down to create the saj skillet. Don't have a Wok? Don't shy away of trying this recipe with an iron cast.
Ingredients:
3 cups flour
1 cup boiling water
1 TBSP salt
2 TBSP Veg Oil
Dough Directions:
Add all ingredients to your mixer using a dough hook.
Allow them to mix until a tender ball forms, if it's too dry add water one tbsp. at a time.
Allow the door to rest for 10 minutes then get to work.
Saj Directions:
Cut your dough into small pieces and shape them into balls.
Flatten them using your palm, then using a rolling pin roll until then enough that you can see your fingers through it.
Tip: Lift and turn the dough frequently as you roll to make sure the dough isn't sticking to your counter. Sprinkle with a little extra flour if it's starting to stick.
Place it on your upside down wok or iron skillet and flip once bubbles form.
Keep cooked saj breads covered with a clean dishtowel while cooking any remaining breads.
Tip: If making saj for sandwiches only cook one side, cooking both sides will give it a nice crunch that is ideal for dipping.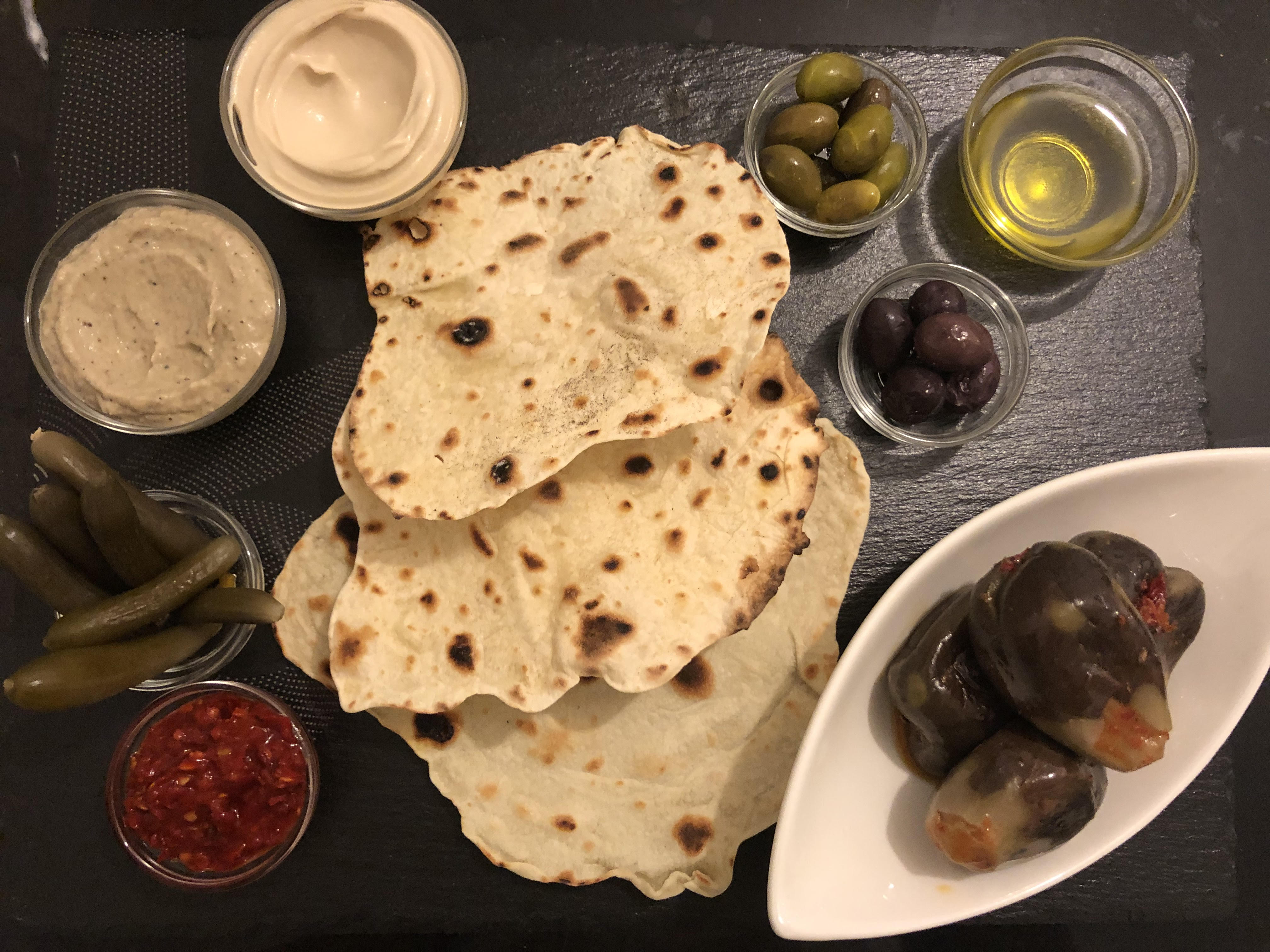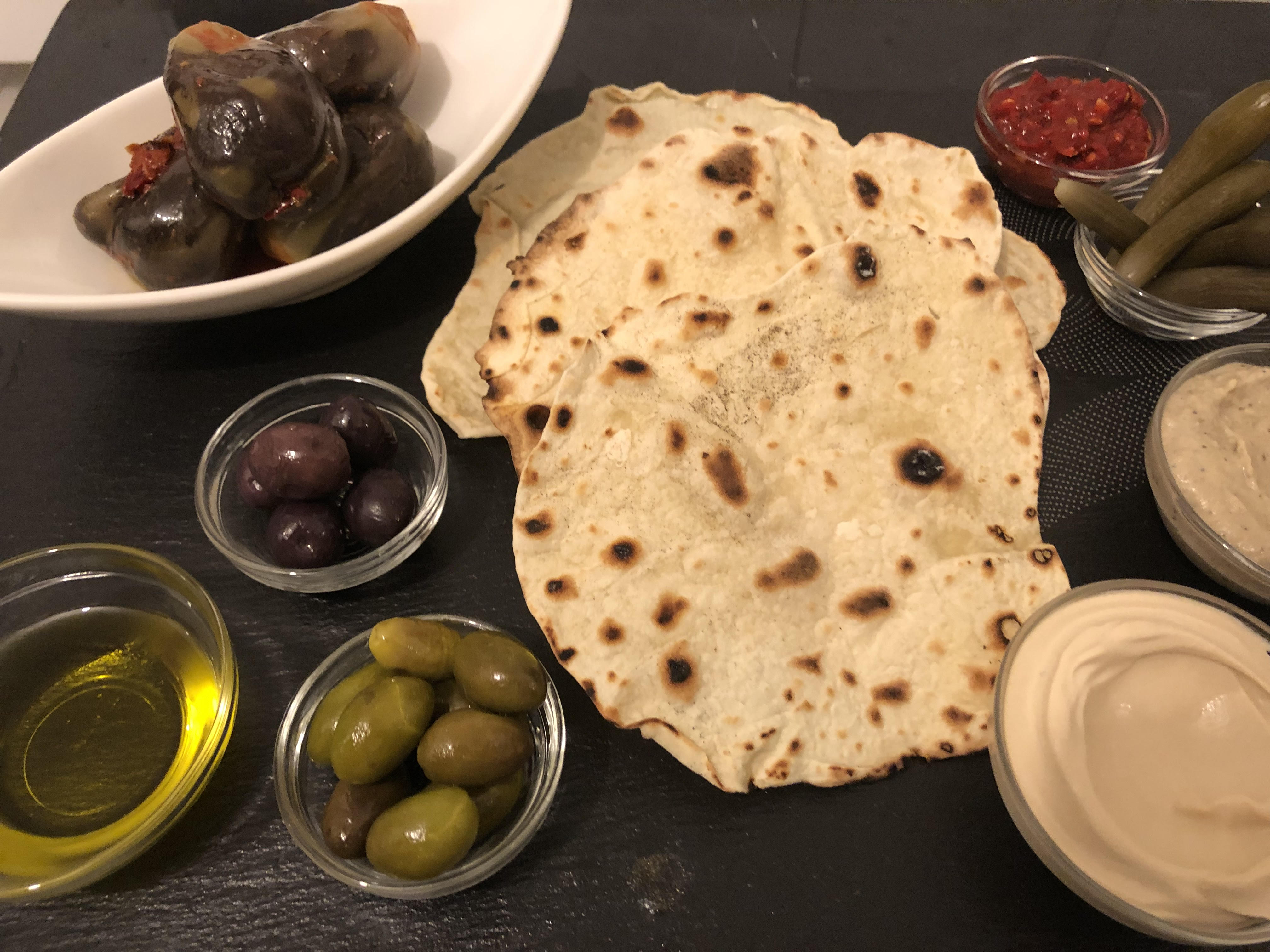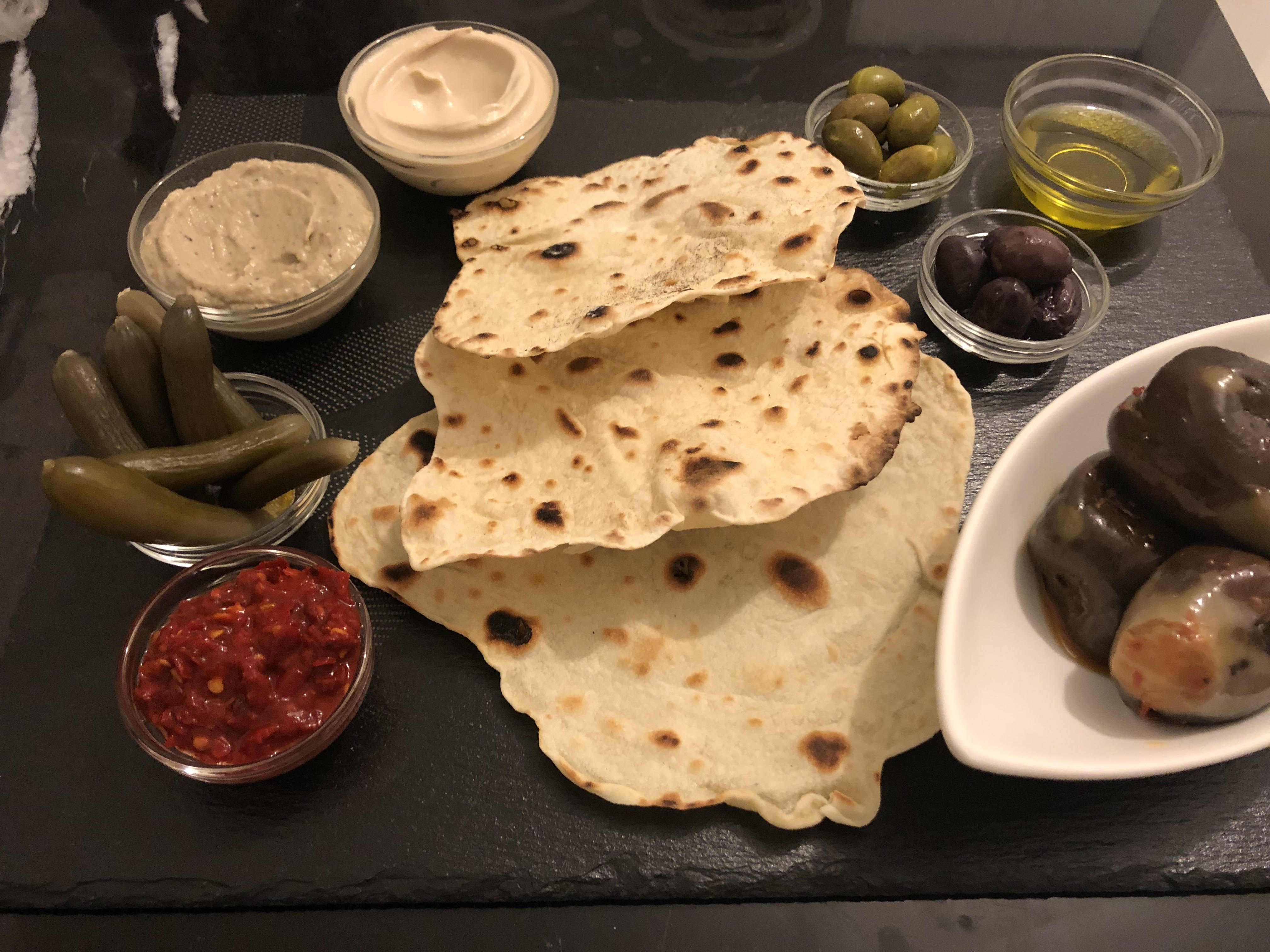 https://larahadi.com/wp-content/uploads/2019/01/LaraHadiHomeMadeSaj-4.jpg
3024
4032
Lara
https://larahadi.com/wp-content/uploads/2018/03/LaraAbdulhadiLOGO-300x152.png
Lara
2019-01-10 19:43:39
2019-05-19 08:09:02
Homemade Saj Bread