If you love Bagels, you're going to love how easy and cheap to make this homemade recipe is. Try it and you'll never go back to store-bought or frozen variety again. The recipe yields 10 medium sized bagels or 20 mini sized bagels, I used a scale to measure each ball, they measured at 110 grams and 40 grams respectively.
Ingredients:
2 teaspoons active dry yeast
1 ½ tablespoons granulated sugar
½ cup warm water to activate the yeast
¾ cup warm water for the dough
3 ½ cups all-purpose flour
1 ½ teaspoons salt
Directions:
Mix ½ cup water with yeast and sugar, set aside and let it proof around 10 minutes.
In a bowl sieve through the flour and salt, create a well, and when the yeast mixture is ready add it and start mixing using a dough hook, gradually add the water to the mixture until the dough comes together.
When I made this recipe I had to add an additional tablespoon, it's important to add the water gradually until you get the consistency you want. It needs to be smooth and elastic, I let it run on the mixer for 10 minutes then kneaded it by hand 5 to 6 times allowing it to form a ball.
Lightly coat your bowl with vegetable oil, and cover allowing it to double in size. I let mine sit for 4 hours, fluffier inside.
Punch down dough, knead once and then let it sit for 5 minutes.
Once ready on a floured counter top cut dough into equal amounts and roll them in a ball.
Using your palm flatten down each ball, then using a floured finger make a hole in the middle to form a ring. Repeat with all and let them rest for 5 minutes.
Meanwhile, preheat oven to 220 degrees and bring a pot of water to boil.
Once the water is boiled drop the bagels two at a time maximum, and allow them to boil until they float, flip them and let them boil for a few more seconds and take them out.
If you want to add flavored toppings now is a good time, some people add egg wash, I find it easier to take them straight out of boiled water and into a plate of my choice of toppings.
Repeat with all, then bake for 12 – 15 minutes until golden.
Enjoy with cream cheese and chives, peanut butter & jelly, or even Labaneh and mint.
For toppings, I like:
Toasted Sesame
Poppy seeds & Onion Powder
Onion & Garlic Powder
Or you can have them plain, cause their so fluffy there is really nothing plain about a homemade bagel.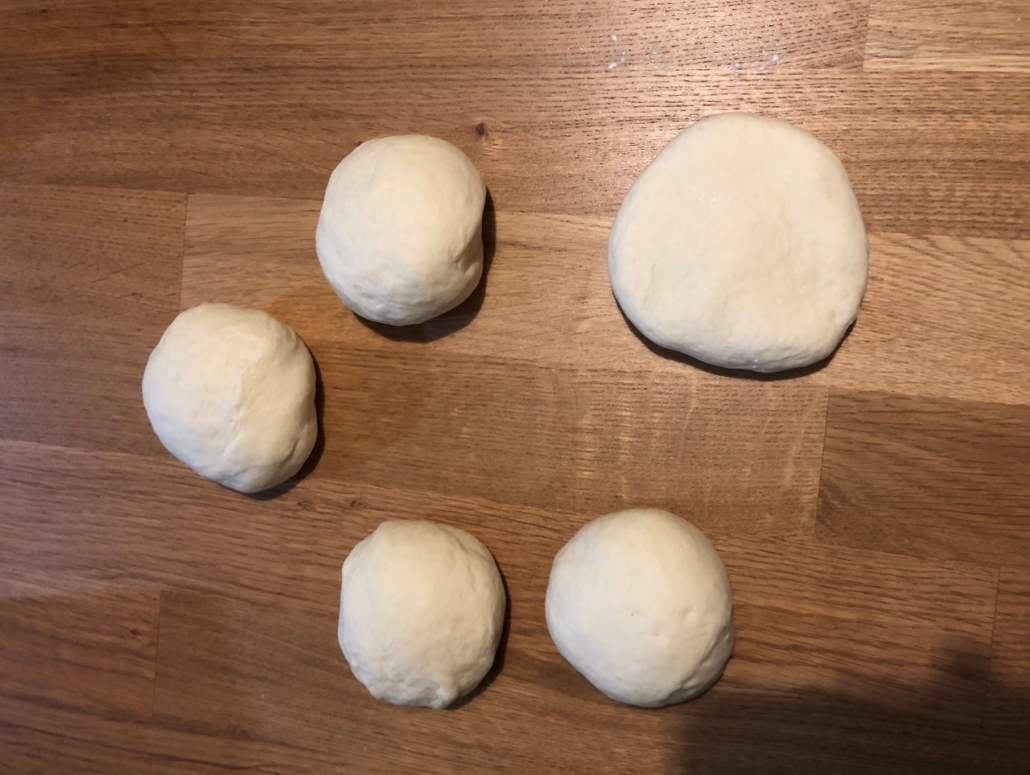 '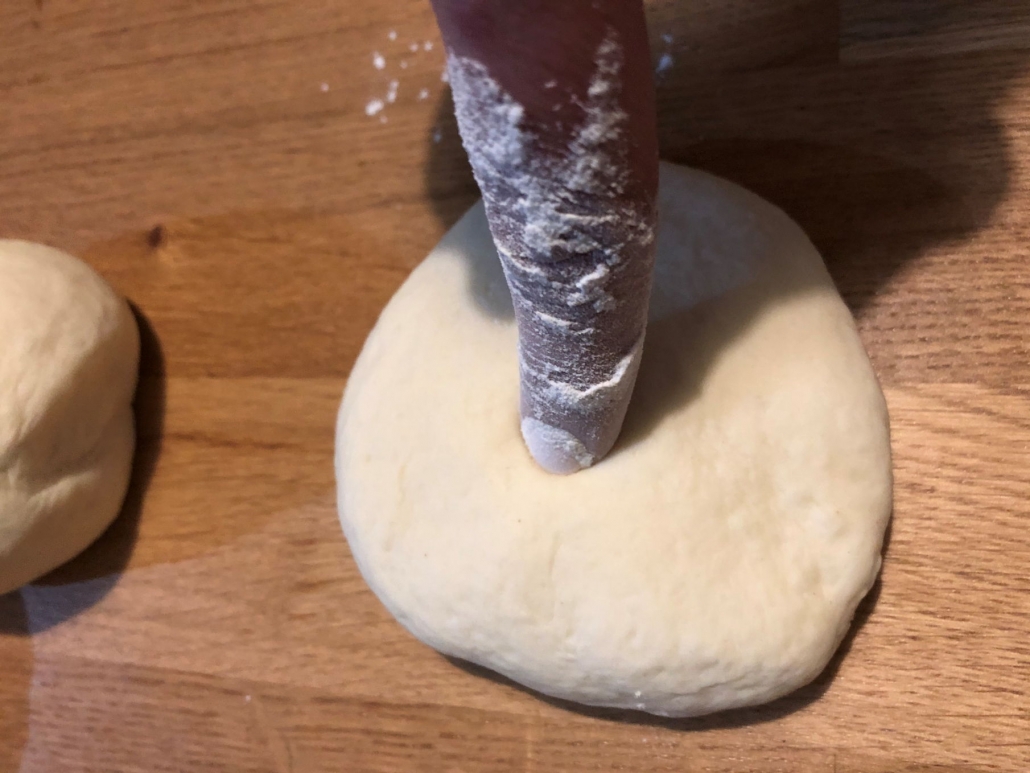 '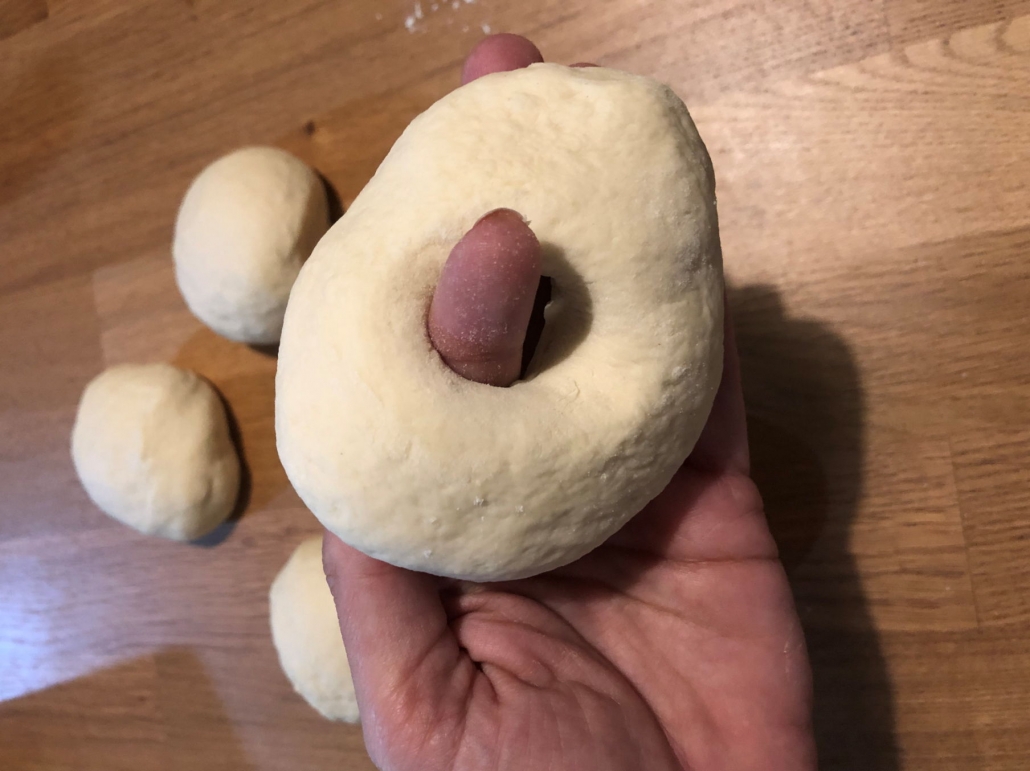 '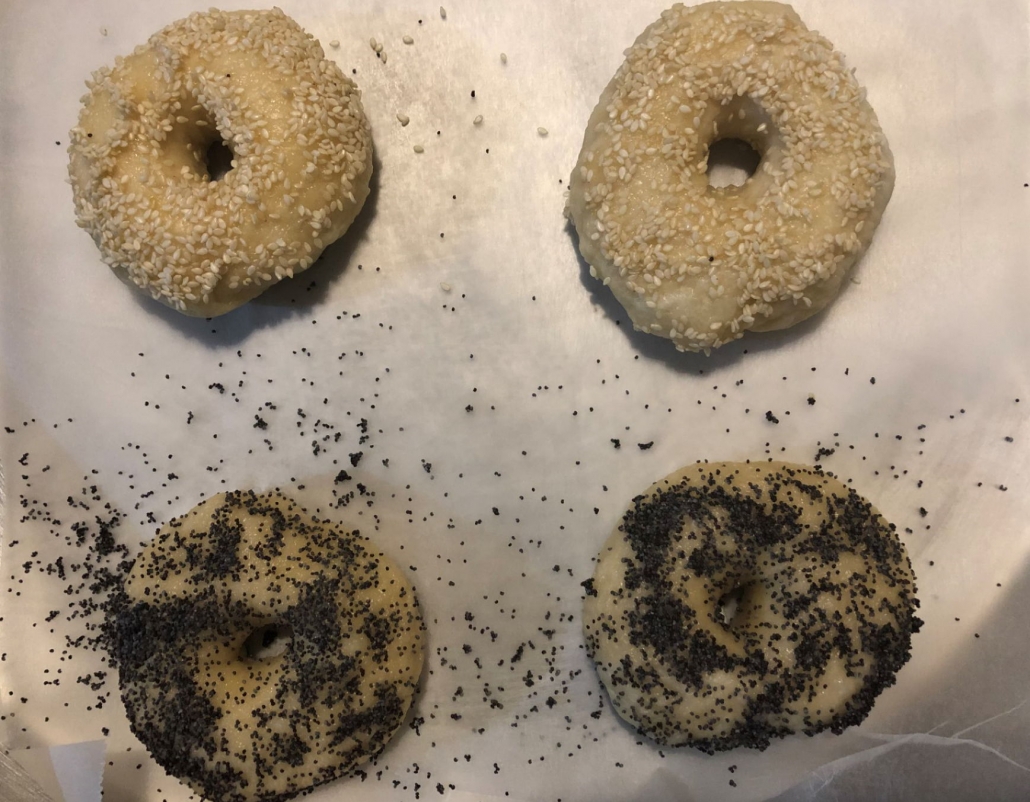 '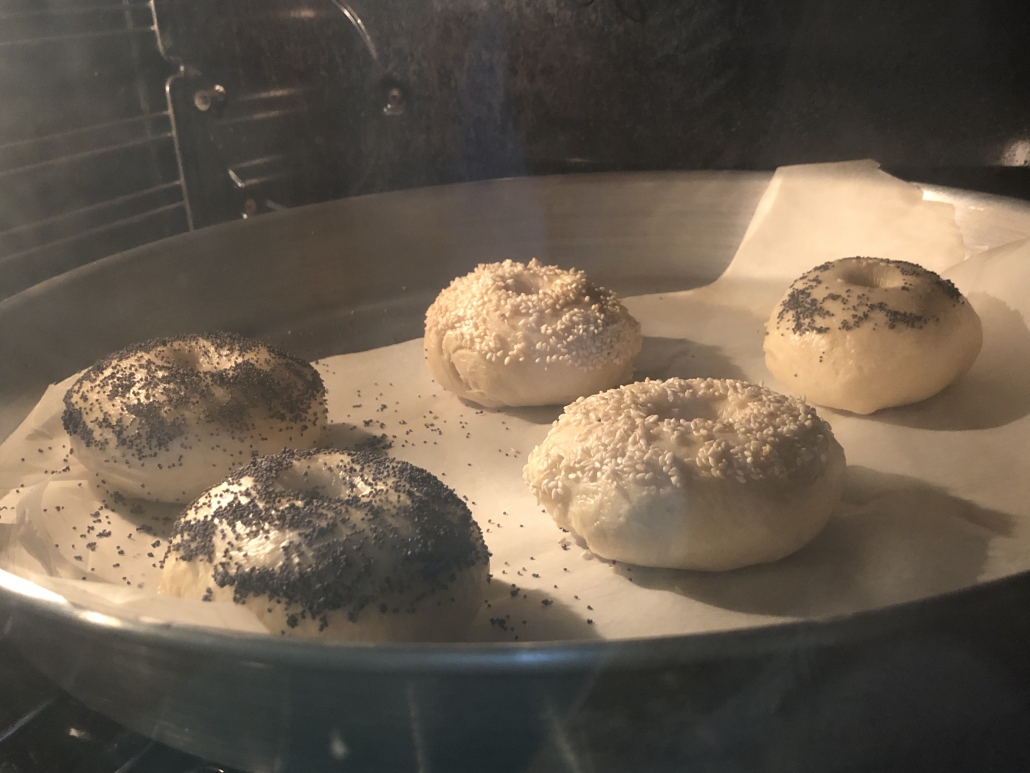 '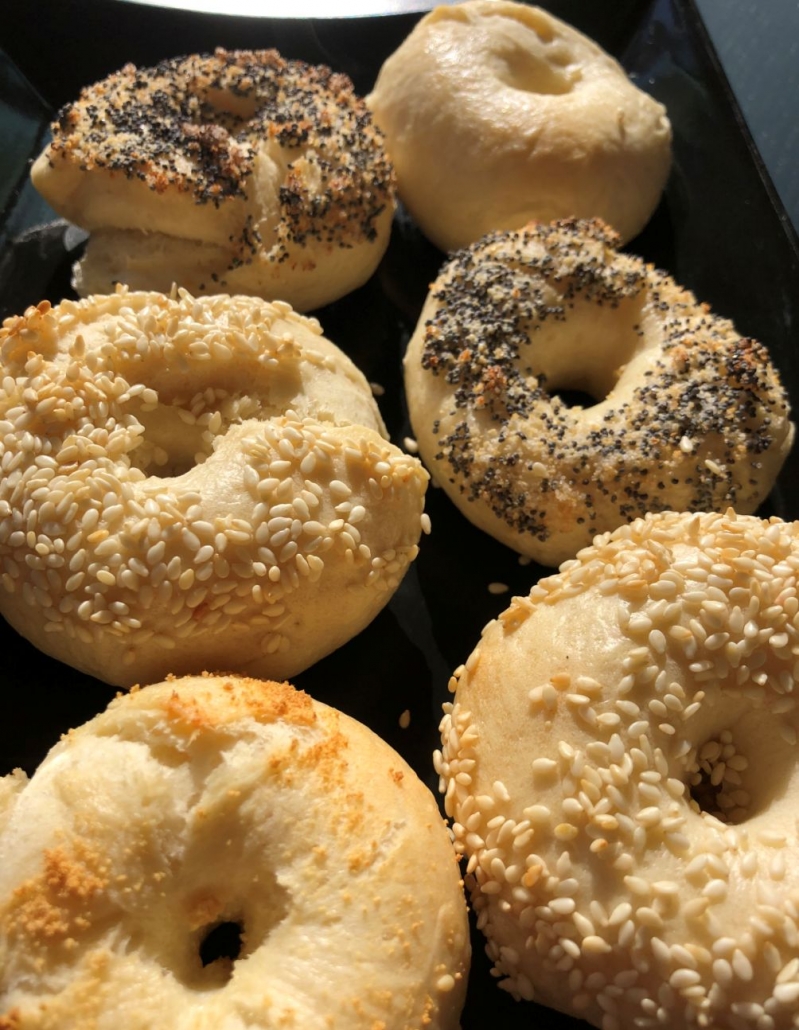 '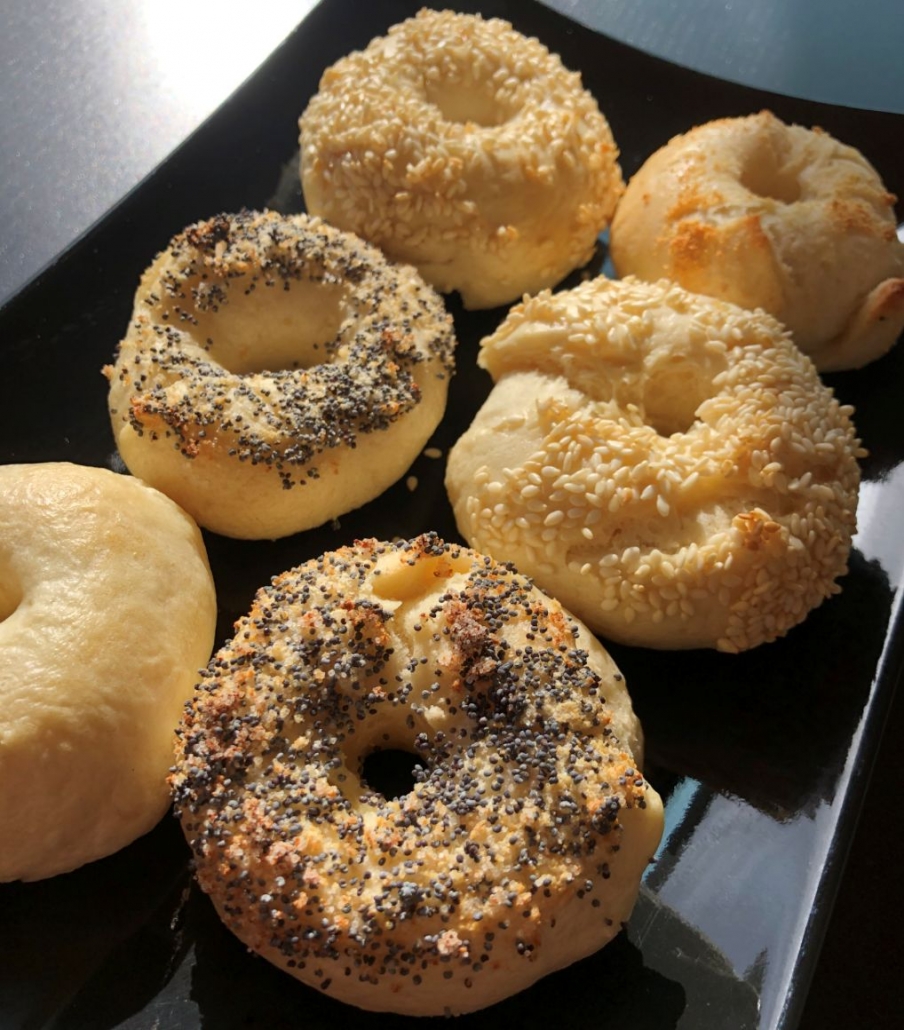 '

https://larahadi.com/wp-content/uploads/2019/01/LaraHadiBagel8.jpg
1361
1814
Lara
https://larahadi.com/wp-content/uploads/2018/03/LaraAbdulhadiLOGO-300x152.png
Lara
2019-01-22 18:27:20
2019-05-19 08:08:47
Easy Homemade Bagels