Making sambusak dough by hand is a pleasure passed down to me by my mom, who refuses to buy them fresh from the bakery let alone get the frozen version.
Those are time consuming to make and require a paste maker machine to run the dough thin, but the result is worth it and phenomenal.
Ingredients
1 cup powder milk
5 cups flour
1 ¼ TBSP Salt
2 ½ TBSP Baking Powder
1/3 cup vegetable oil
1 cup luke warm water (more or less depending on how the dough comes together)
Directions
In a bowl using your hands mix all ingredients except the water and knead until the mixture feels like crumbles
Gradually add the water and knead by hand until the dough comes together and is no longer crumbly. It will be tough to handle but that's OK that's exactly what you're looking for.
Cover and let it sit for 6 – 8 hour before using.
When you're ready to use the dough cut into into equal sizes and roll them into small circle.
Using a pasta machine roll the dough until flat and you can almost see your fingers through the other side, and fill in with your choice of filling (we're a classic family that does parsley and white cheese; but you can opt for lamb, vegetable, or potato filling).
Make sure to close each sambosek after you're done filling it and cover it with a tea towel to prevent it from drying.
Repeat all and then fry until golden but not brown.
You can freeze this dough up to one year. Just make sure to take it out from the freezer to the fridge to completely thaw.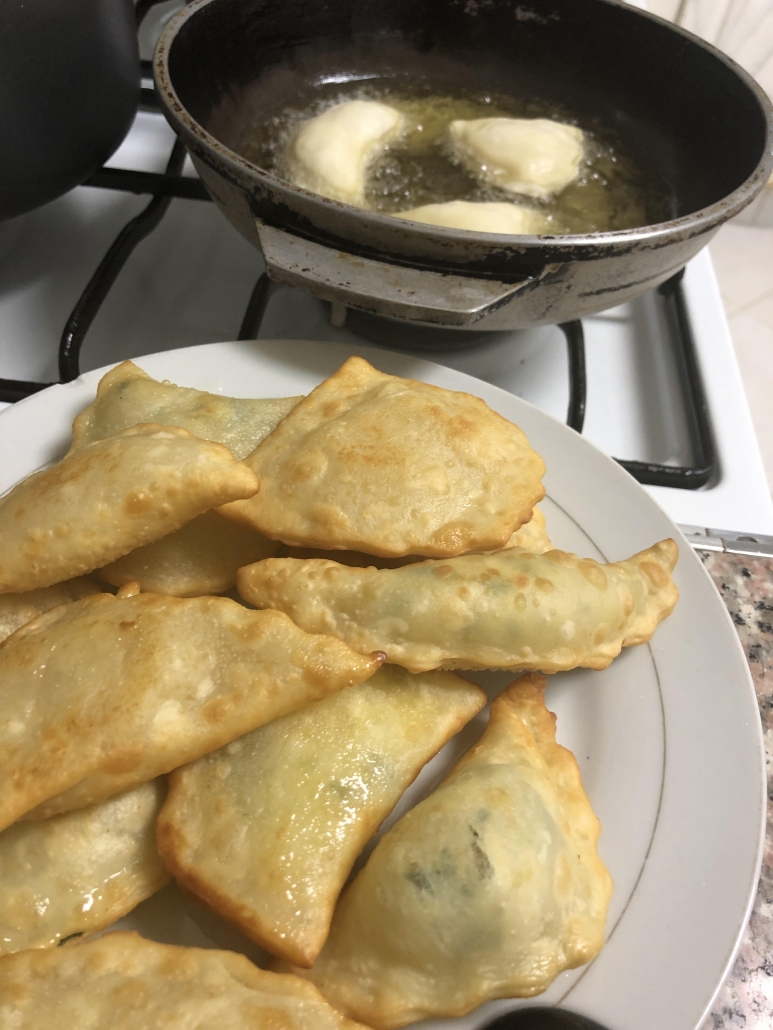 https://larahadi.com/wp-content/uploads/2019/05/Cheese-SambosekByLaraHadi.jpg
3024
4032
Lara
https://larahadi.com/wp-content/uploads/2018/03/LaraAbdulhadiLOGO-300x152.png
Lara
2019-05-04 19:07:25
2020-04-10 21:51:05
Homemade Cheese Sambosek