Today I will be sharing with you the easiest chicken wings recipe ever.
This easy chicken wings call for just 2 ingredients.
You can shallow fry them or oven bake them.
But I wouldn't recommend using an airfryer for this recipe because the dry rub doesn't turn out as nice.
However, if you decide to air fry them, I recommend brushing your basket with some oil and spraying your wings with oil as well.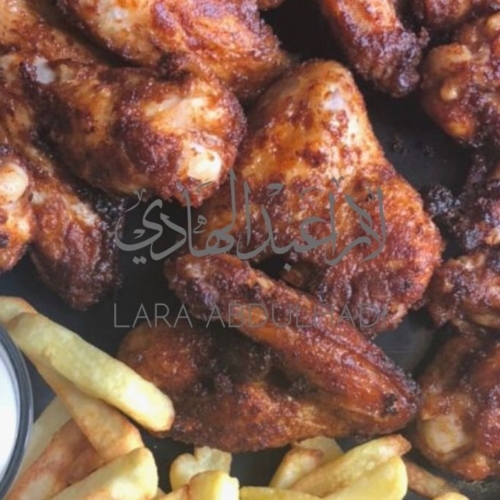 Easy 2 Ingredient Chicken Wings
All you need to complete this recipe is chicken wings, and a pack of Maggi's hot and spicy mix.
Ingredients
1

package

Maggi Hot and Spicy mix

1

KG

Fresh Chicken Wings
Instructions
Wash and rinse your chicken wings. I use vinegar and water, and I let them drain dry.

Coat all chicken wings with the Maggie seasoning.

Let the chicken sit in the marinade for 3 - 4 hours.

Take it out of the fridge 20 minutes before frying so they remain tender on the inside.

Fry in shallow oil for 3-4 minutes per side until crunchy and no longer pink on the inside.

Serve with choice of fries and ranch dip.
Notes