A satisfying weekend brunch using leftover bread.
I use dinner rolls or hamam bread that hasn't been used to pack lunch boxes during the week to minimize food waste in our household. Or you can use a traditional recipe by frying pita bread.
Ingredients
Dinner rolls shredded into squares
1 cup humus
2 garlic cloves, or more to taste
2 cups yogurt
1/4 cup creamy tahini
3 TBSP Lemon juice
1 tsp cumin
1 tsp smoked paprika
parsley
2 TBSP ghee
Pine Nuts or Slivered Almonds
Directions
Put the bread in a pre-heated oven or toasted for 5 minutes.
Mix yogurt, lemon, tahini, and garlic. Add salt to your liking.
Mix the bread with the humus, you might add some of the starchy water you used to make the humus with this mixture as you don't want it dense.
Place the bread in the bottom of your serving dish. Followed by a layer of your yogurt mixture.
Fry your pine nuts or slivered almonds with a tbsp. of ghee.
Garnish with parsley, cumin, sumac, chickpeas, and nuts. You can add pomegranate seeds if in season.
I like to add the remaining tbsps. of ghee on top of the mixture for extra flavor.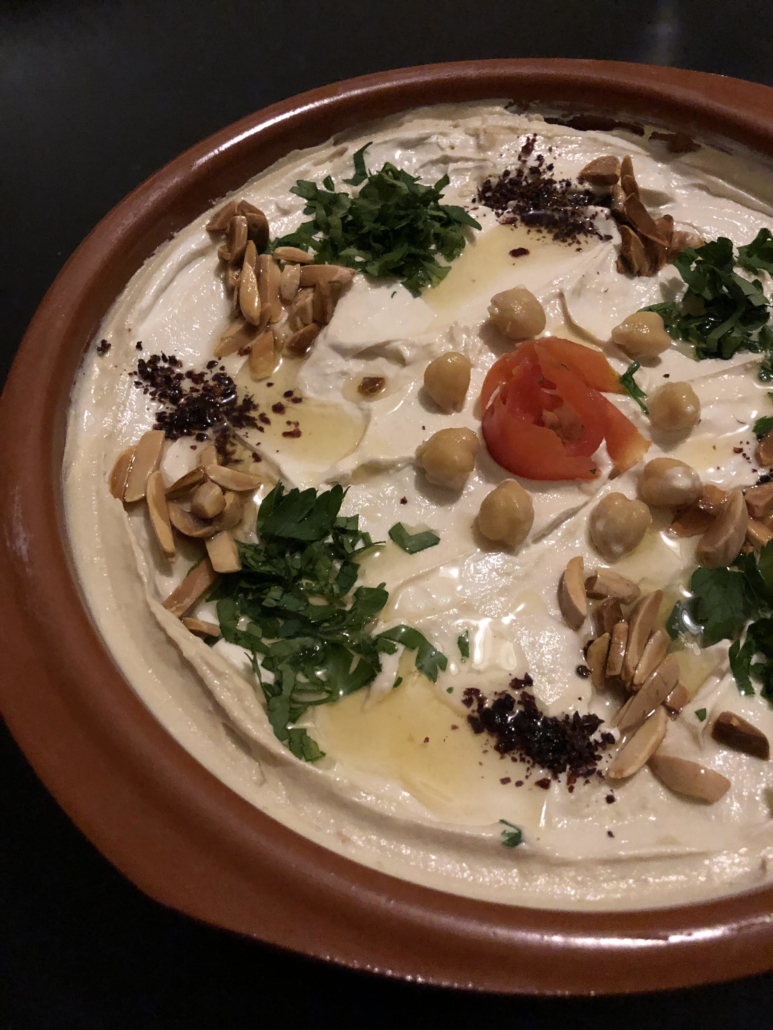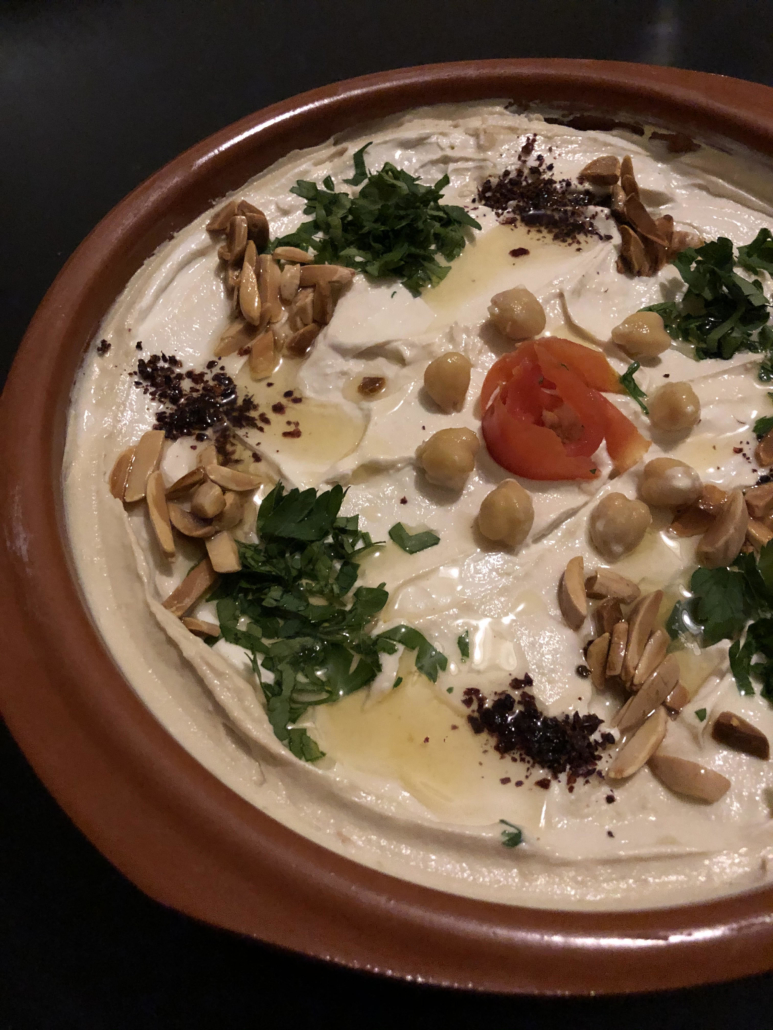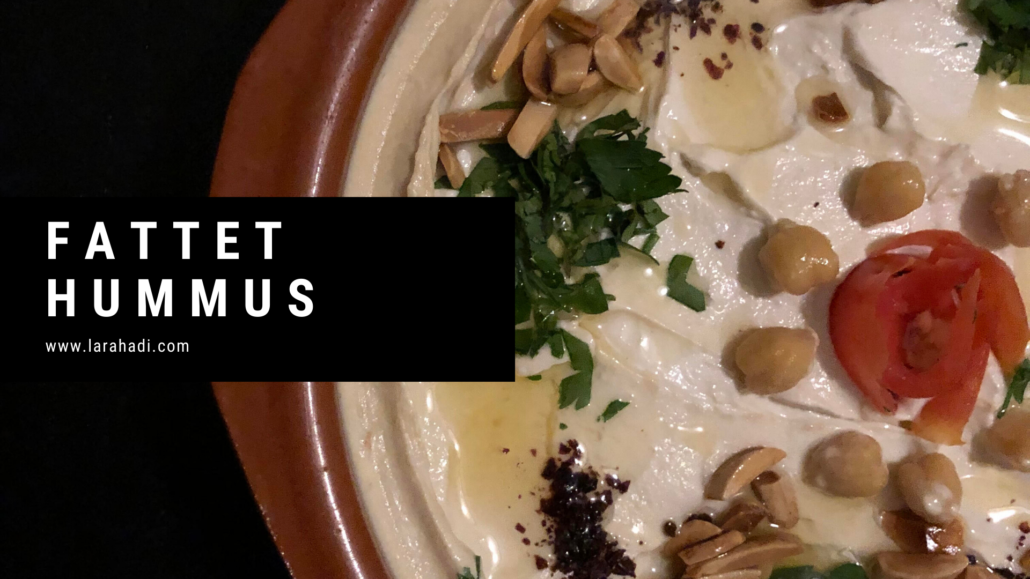 https://larahadi.com/wp-content/uploads/2020/01/Fattet-Humus-2.jpg
4032
3024
Lara
https://larahadi.com/wp-content/uploads/2018/03/LaraAbdulhadiLOGO-300x152.png
Lara
2020-01-12 14:48:28
2020-04-10 21:49:37
Fattet Hummus