Looking for a vegetarian recipe that is packed with flavor and nutrition? THIS is the one!
My mom makes it whenever she invites people over for whoever wishes to have a meat free dish, however it's so good we occasionally have it for lunch at home as well.
A pressure cooker is preferred to make this to cut down on cooking time, but if you don't own one, don't shy away, you can use a regular pot instead.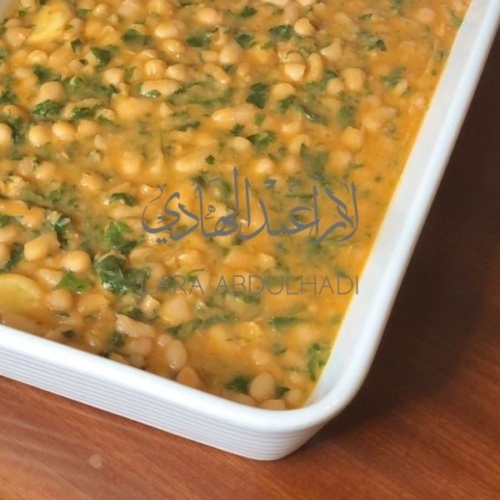 White beans in Olive Oil
At gatherings there is ALWAYS at least one vegetarian dish. For my family this dish as passed down to me by my mom, this is a regular. Very healthy, and very tasty. It is advised that you make it with a pressure cooker to cut down cooking time. If you don't have one, a regular pot would do.
Ingredients
1/3

cup

olive oil

1/2

TSP

sugar

7

whole garlic cloves

1

cup

minced onion

1

crushed garlic clove

2

cups

white beans

washed and soaked overnight

1

TBSP

tomato paste

Salt to taste

Boiling water
Instructions
For this recipe it is crucial for your beans to be washed and soaked overnight.

In your pressure cooker, Add olive oil and sugar.

Add onions to one side and the whole garlic cloves.

Fry the garlic cloves until tender, remove, and set aside.

Add the crushed garlic and mix and continue cooking with the onions.

Add tomato paste and mix then add the beans and mix well.

Top with water to cover the beans.

Cover and lock 3/4 and cook for 10 minutes.

If cooking in a regular pot you will need more water as it takes up to one hour or even up to an hour and a half.

After you release your pressure cooker, add the fried garlic back again and cook uncovered for 10 minutes.

Turn off heat and add the parsley.

Allow it to sit uncovered to cool down.

This dish is served at room temperature.
Notes