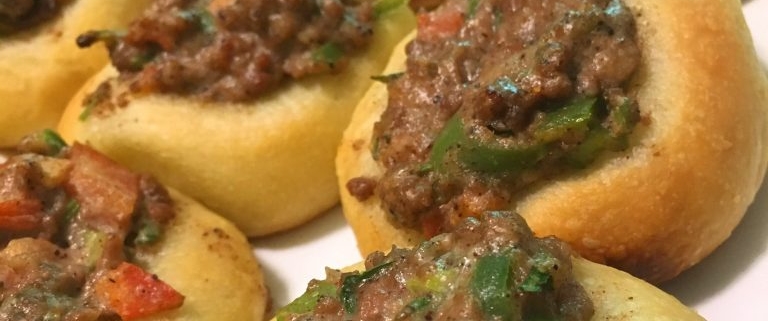 Sfeeha or Sfiha depending on how you like to spell it is a very popular side dish in the LEVANT region. A pie-like dish served with various filling but traditionally meat. Now everyone is biased to their moms food for sure, but I can safely say that our entire family and extended family is biased to my mom's signature Sfeeha recipe, try it and enjoy, the filling is to die for regardless of how thin/thick you would like your dough to be.
Dough Ingredients
5 Cups Flour
1 TBSP Yeast + 1 TBSP Sugar in 1 Cup Warm Water
½ Cup Veggie Oil
½ TSP Salt
1 TBSP Baking Powder
½ Cup Yogurt
1 Cup Warm Water
Dough Directions
Mix sugar and yeast in a cup of warm water. Set aside until bubbly for 8 – 10 minutes
Mix dry ingredients in a bowl and create a well in the mixture
Mix yogurt with half of the warm water cup mixture, kneading it until dough sets
Add remaining cup of water gradually on as needed basis to make your dough to your liking until no longer sticky
Wrap in a blanket and set aside for 4 -5 hours before use
Sfeeha Filling Ingredients
400 grams baby veal minced twice
2 Large Onions diced finely
4 TBSP Vegetable Oil
Half a 1/3 cup of red vinegar
1 Medium tomato diced finely
2 Green peppers deseeded and diced finely
1 TSP Cinnamon
2 TSPS of Spices بهار (Black Pepper and Sweet Pepper Mix)
1/3 Cup Tahini
1/3 Cup Lemon
1/3 Cup Yogurt Zabadi
Sfeeha Filling Directions
In a pan, add 2 TBSP of oil and cook meanwhile adding cinnamon, spices, and salt, stirring occasionally for 10 minutes
In another pan, cook onions until tender and then top with meat until it absorbs all liquid. Remove from heat and set aside for mixture to completely cool down.
Add onion/meat mixture to a bowl, then add red vinegar, lemon, yogurt, tahini, and stir. Then add tomatoes, and green peppers and mix well.
Tip: If the mixture is too dry add one TBSP of Red vinegar.
Sfeeha Assembly
Make dough into small balls and flatten to thickness of your liking
Make a small well using your fingers and add a tbsp of filling to each
Place all in an oil coated oven dish or tray
Bake in preheated oven at 200 C until red or golden brown to your preference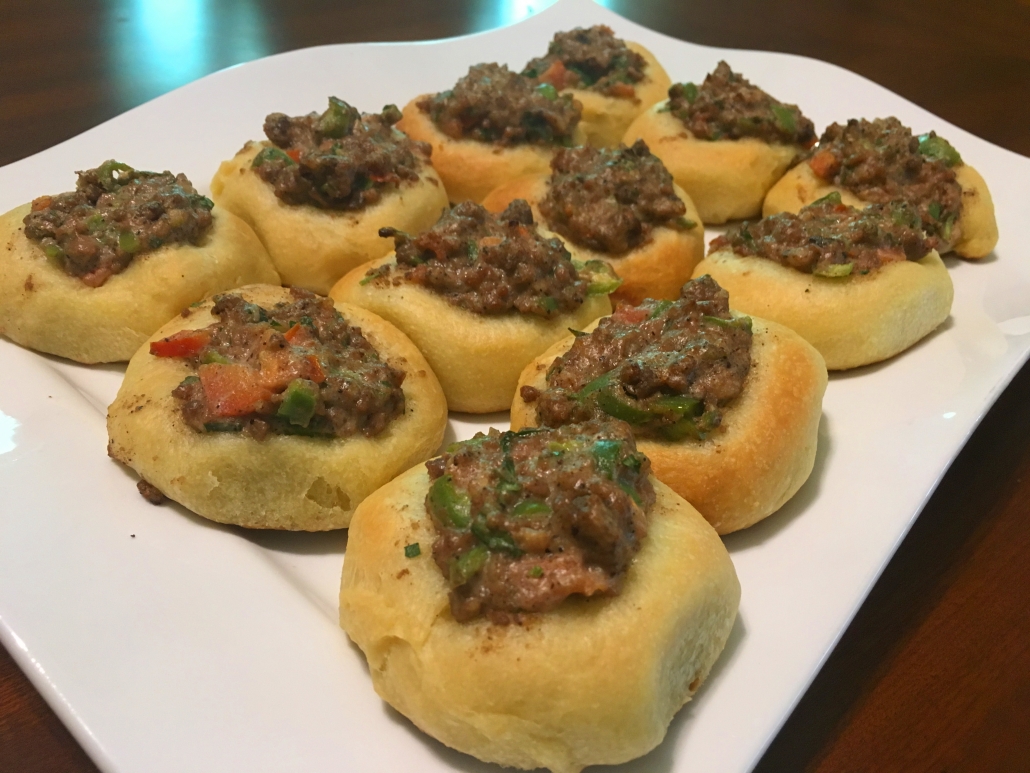 http://larahadi.com/wp-content/uploads/2017/04/SfeehaThumb.jpg
1024
768
Lara
http://larahadi.com/wp-content/uploads/2018/03/LaraAbdulhadiLOGO-300x152.png
Lara
2017-04-11 08:55:14
2018-12-24 09:50:45
Sfeeha