Crispy on the outside, and moist but not soggy on the inside. This is a family favorite made by my mom, so whenever you are making food using stuffed zucchini you can always use the inner flesh to make a batch, or just go ahead and make one from scratch, these are kid-friendly and great for breakfast, an appetizer, or a side dish. You can also make this with Cauliflower.
Ingredient
7 zucchini cored, the inner flesh makes approximately one minced cup

If making with Cauliflower you need to boil the cauliflower first, and drain any excess liquid. Would make approx 1 cup as well.

1 medium onion finely diced
¾ cup minced parsley
1 TBSP Salt
1 TBSP Cumin
2 eggs
½ TSP Baking Soda
¾ cup sieved flour
½ TSP Tabasco (optional)
1 garlic glove (optional)
Directions
Sprinkle Zucchini with some salt and set aside to drain water.

If making Cauliflower you need to boil it, then let the liquid drain.

Sprinkle salt on diced onions to allow excess liquid to drain.
Using a cheese cloth, drain any excess liquid from the zucchini and onions.
Add zucchini, onions, and parsley into food processor and pulse.
Add salt, cumin, and eggs, and pulse again.
Add flour and let the mixture come to desire consistency, you want it runny, but not liquid runny. If needed add more flour one TBSP at a time.
You can cover and refrigerate until you need to fry it.
Cover a frying pan with vegetable oil, it needs to be full yet shallow.
I used an ice-cream scooper for mine. Bring out the mixture and add. Do not turn until the top is bubbly like a pan cake.
Flip, let cook until golden brown and repeat.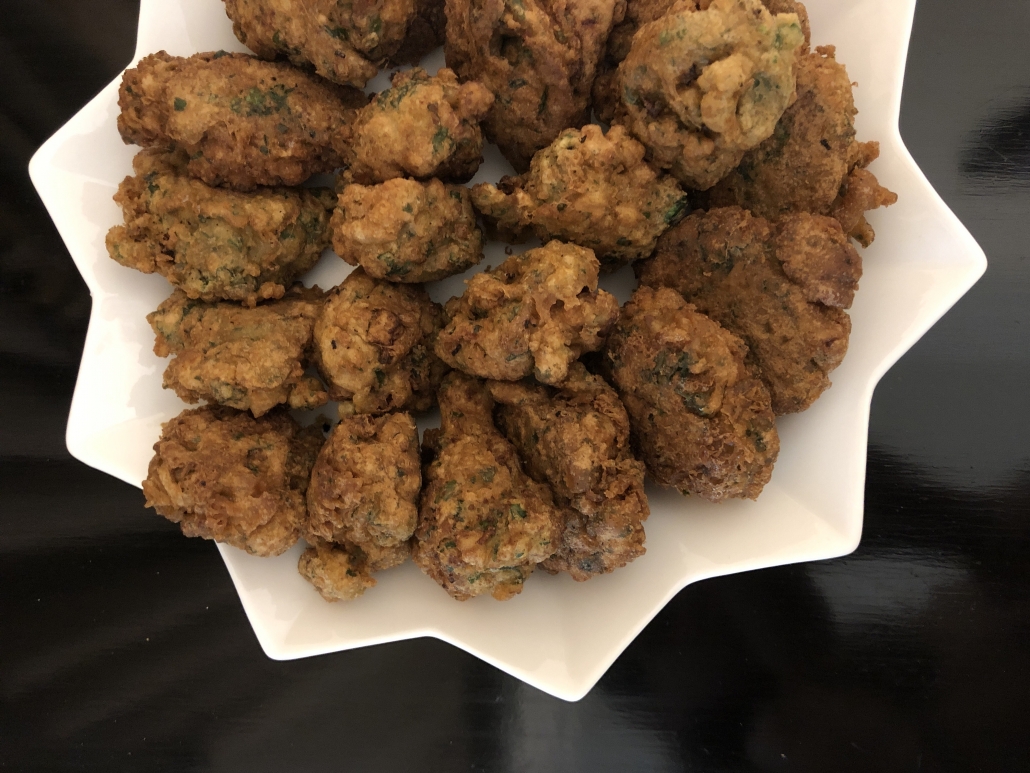 https://larahadi.com/wp-content/uploads/2019/03/Zucchini-Fritters-1.jpg
3024
4032
Lara
https://larahadi.com/wp-content/uploads/2018/03/LaraAbdulhadiLOGO-300x152.png
Lara
2019-03-01 09:06:43
2020-04-10 22:03:02
Zucchini or Cauliflower Fritters